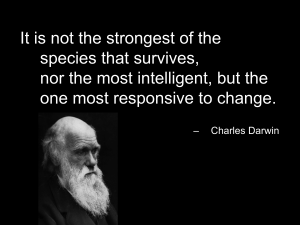 I recently gave a presentation about client retention to an audience of experienced business coaches. The presentation highlighted why coached clients stay or leave a business and executive coaching relationship.
As you may suspect, in asking the audience, there are a wide variety of reasons given as to why a client leaves a coaching relationship:
The change isn't fast enough;
Coaching takes too much time;
Coaching costs too much money;
What you told me to do didn't work, etc.
Most of these are not particularly important; they just are not descriptive enough. What business coaches want to know is, "What can I do?…or not do?"
Clients stay in a coaching relationship as long as they feel they are getting value. It truly is that simple. As long as clients feel that they are receiving value for their time and money, they will continue. Of course, there are many textbooks on value creation.
And every client is different, really different.
One may want to grow sales. Another wants to improve profitability. They may want to develop a succession plan or they may just want to work fewer hours.
So what is the key — the key to survival? I use a quote from Darwin about survival that seems to illustrate best what it takes to retain clients.
Most people are mistaken about what Darwin said about the survival of a species. It is not the smarter, faster, or stronger that survive. What Charles Darwin said was, "It is not the strongest of the species that survives, nor the most intelligent, but the one most responsive to change."
God bless the cockroach!
A good friend and business coach, Zev Asch, was inspired by this concept and expanded on it in "The Cockroach and the Successful Business Owner." It is a good read, reflecting on the keys to successful business lead.